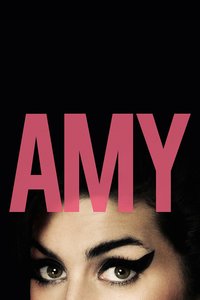 This heart-wrenching documentary is a must-see for fans of late singer Amy Winehouse. But you don't need to be one to enjoy the film, it's captivating viewing from any perspective, and a pertinent watch for anybody whose life has been affected by bulimia or drug and alcohol addiction.
British director Asif Kapadia, who was behind the acclaimed 2010 documentary Senna, makes artful use of a wealth of home video footage of Winehouse (who died in 2011), constructing a sombre, loving homage to a unique artist whose life was tragically cut short by her various demons.
After touching on Winehouse's upbringing, Kapadia chronicles Winehouse's ascension to fame, then stardom, then superstardom. Amy's sadly short life story is told by a wide variety of Winehouse's friends, family and collaborators, but they only appear on screen in archival footage — we never see any of the interviews Kapadia conducted for the film, we merely hear them.
This technique helps separate Amy from a Behind The Music-esque tabloid run-down of Winehouse's exploits, and keeps the focus squarely on the gifted jazz singer. Winehouse herself does a lot of talking as well, much of it typically candid, especially in the startlingly intimate home video footage.
The portrait painted is of an exquisite talent who just wants to sing, and couldn't care less about being famous. Her endearingly grounded attitude is contrasted with the obsessive manner with which we treat celebrities, and Kapadia's editing indicts the media without pointing fingers.
Winehouse's ex-husband Blake Fielder and her father Mitchell don't come across particularly well, but you couldn't accuse Kapadia of treating them unfairly.
If the director's goal was to humanize Winehouse beyond what she became best known for (outside her singing), then he has succeeded emphatically — the enduring impression is of a sweet-natured soul who had a lot more to offer the world.
You might need a moment afterwards — this is a devastating film that doesn't need to rely on shock tactics.