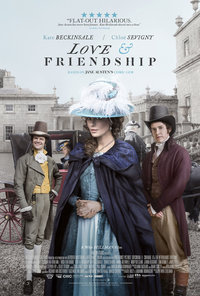 Currently in cinemas, Whit Stillman's adaptation of a Jane Austen story represents a magnificent return to form for the director after the perplexing Damsels In Distress (The Cosmopolitans pilot was great, however. Curse Amazon for that not going to series), and the best thing Kate Beckinsale's done since she starred in Stillman's last truly great film, The Last Days of Disco in 1998.
The earlier film gave Beckinsale a stage on which to spray a kind of articulate venom that none of the Underworld films bothered tapping in to. Her reunion with Stillman goes back to that well, gloriously so, in the all-too appropriate setting of an adaptation of a lesser known Jane Austen story.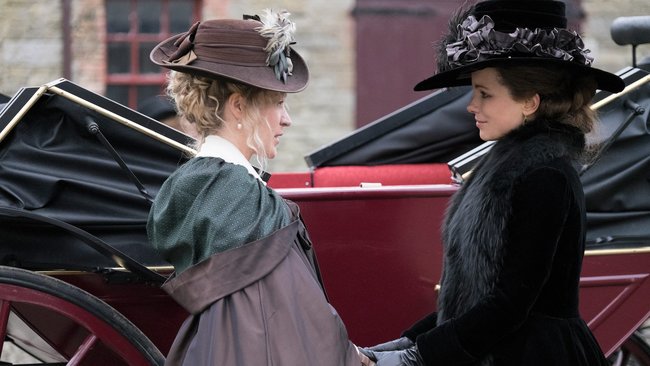 Beckinsale has a genuine glint in her eye as a human tornado flitting from one cousin to the next while attempting to find a husband for both herself and her daughter.
Chloë Sevigny, Beckinsale's co-star in The Last Days of Disco, is similarly delightful in a supporting role.
As someone whose work has always drawn comparison to Austen's, Stillman is right at home in the milieu, even infusing it with playful sense of narrative formality encompassing explanatory character introductions and just a hint of physical comedy.
See this movie!