The Show Me Shorts short film festival grows in stature every year, and it currently enjoys a prominence amongst New Zealand's festival scene that provides unprededented local exposure to the best shorts from here and around the world.
I've had a chance to view some of the films from this year's line-up, and here are five worth keeping an eye out for: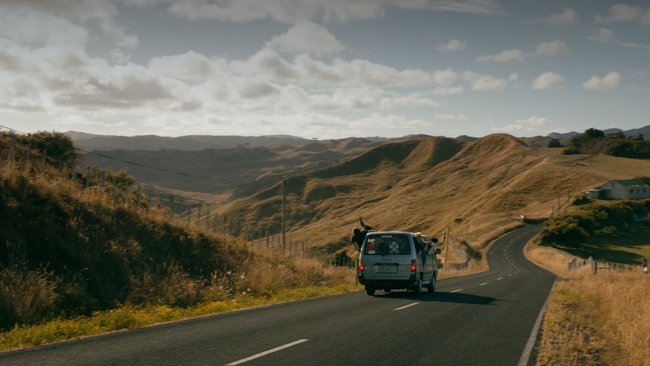 Shout At The Ground. Director: Joe Lonie. NZ.
Lonie's follow-up to his award-winning Honk If You're Horny is an even more uproarious tale of vomitous young rockers on the road. Taking inspiration from his Supergroove touring days, musician/filmmaker Lonie (who directed Supergroove's music videos, as well as memorable clips for Goodshirt and many others) unleashes his boldest vision yet, and it's having its world premiere at Show Me Shorts. Not for the queasy. Screening in the Secrets and Lies and Highlights collections.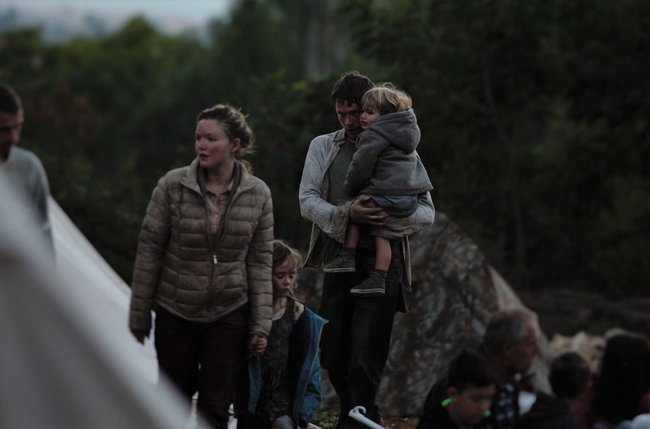 Home. Director: Daniel Mulloy. Kosovo.
Rising British actors Holliday Grainger (The Finest Hours) and Jack O'Connell (Unbroken) star in this confronting work that presents an almost Black Mirror-esque take on Europe's refugee crisis, resulting in a highly affecting piece of short form drama that demands to be seen. Screening in the He Tangata collection.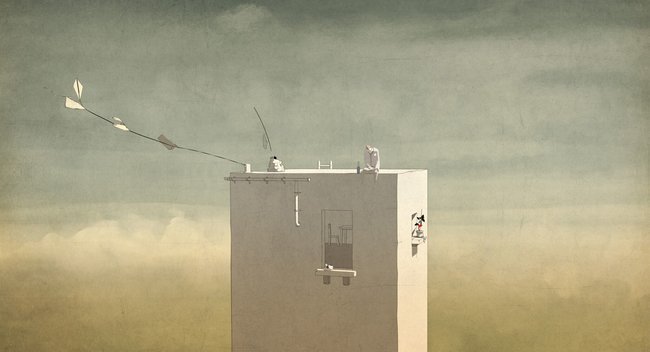 In The Distance. Director: Florian Grolig. Germany.
In the short form, animation is always looking forward, and is a realiable source of wild experimentation, as seen by the dazzling array of animated offerings in this year's line-up. This charming, melancholy German film is a great example of a relatively simple idea told with artful, computer-enhanced elegance. The sole occupant of rooftop apartment endures the effects of a war initially taking place on the horizon. It sustains a beautiful sense of vertiginous dread throughout the subtly evolving colour palette. It really is quite something to behold. Screening in the Homeland collection.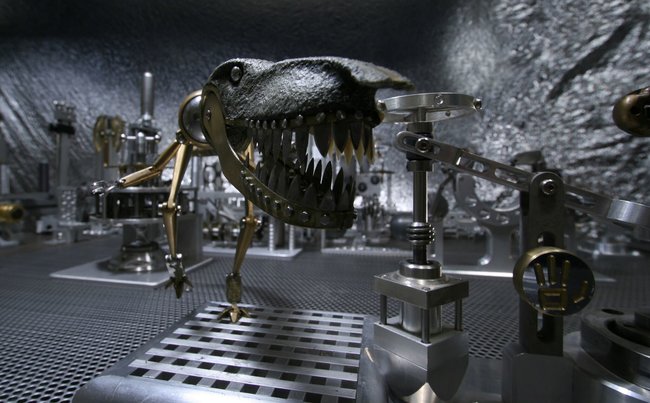 Fabricated. Director: Brett Foxwell. USA.
Speaking of wild experimentation, this joyful ode to the unique charm of stop-motion animation tickled my Ray Harryhausen-bone with more finesse than anything I've seen since Anomalisa. A clear labour of love for Foxwell, his affection for the form comes through in every frame. The lo-fi tech universe he creates fifty times more charming than any number of CGI-rendered creations. It's Zoids meets The Dark Crystal meets a Tool music video. Screening in the Bump In The Night and Highlights collections.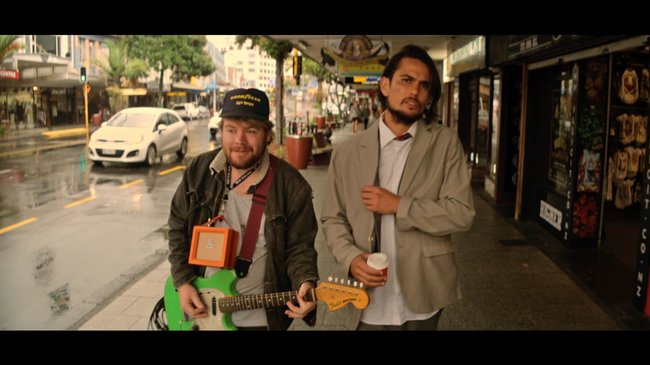 The Event. Director: Eddy Fifield. NZ.
Written by Dominic Hoey aka Tourettes, this universally-relatable K' Rd morning-after story can very much function as a spiritual sequel to my all-time favourite Kiwi short film, Bill Toepfer's Walkshort, starring and co-written by Harry Sinclair and Don McGlashan. Screening in the Secrets and Lies collection.
Show Me Shorts 2016 starts in Auckland on Sunday October 2nd, then proceeds throughout the rest of the country. And then Antarctica.