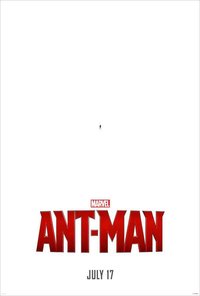 Just when the Marvel movies were starting to come across a little… predictable (see Avengers: Age of Ultron), they go ahead and knock another one out of the park.
Paul Rudd (Clueless) stars as Scott Lang, an electrical engineer-turned-thief who is released from jail at the start of the film. As he struggles to reconnect with his young daughter, Lang gets mixed up with Hank Pym (Michael Douglas), an inventor trying to reclaim some powerful technology from the hands of a nefarious former protégé (Corey Stoll).
The tech in question alters the space between molecules, allowing the user to shrink down to the size of a… well, you know.
Like last year's Guardians of the Galaxy, a sense of fun above all else drives Ant-Man. Unlike GotG, however, Ant-Man does not expand the physical boundaries of the Marvel Cinematic Universe. Most giant franchises rely upon simply going bigger with every subsequent entry, and Ant-Man is emphatic proof that a narrower focus doesn't have to lead to a reduction in scope.
A high degree of popcorn creativity is evident the consistently impressive action set-pieces, and a subtle emphasis on character carries buoys the storytelling.
Rudd's low-key charms are put to extremely good use, rendering Ant-Man an amusingly laconic alternative to his macho superhero peers. Co-stars Michael Peña (Eastbound & Down, Fury) and Evangeline Lilly (The Hobbit) both shine too, although the latter could've been given a bit more to do. Stoll chews the scenery with gusto, and Douglas is highly amusing in the wry mentor role, indicating the beginning of an exciting new phase in his acting career.
Although almost every other blockbuster franchise tries to ape Marvel by constructing a 'shared' cinematic universe, very few of them follow Marvel's lead in how much emphasis they put on each individual film offering something uniquely awesome.