External by
Dominic Corry
In this blog for the Herald, I preview the studios' main awards-season movies, including Hacksaw Ridge, Nocturnal Animals, Elle, La La Land, Monster Trucks and Manchester By The Sea.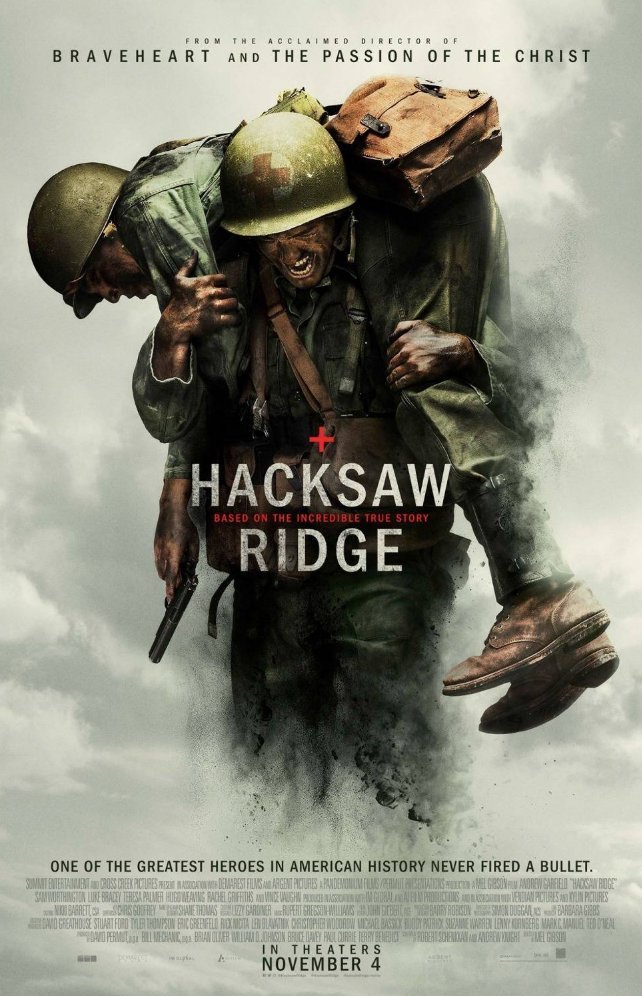 The release this week of Hacksaw Ridge signifies the beginning of the unofficial awards season—when the studios roll out their best hopes at gaining Oscar glory.
Here's a quick look at the contenders, and what their Oscar chances currently look like.
Hacksaw Ridge (out now)
Mel Gibson's film about a pacifist (Andrew Garfield) going to war is getting the kind of reviews that all but ensure Oscar glory. The general enmity towards Gibson for his personal failings is clearly cooling, or at the very least, being wholly outshone by the film's reception.